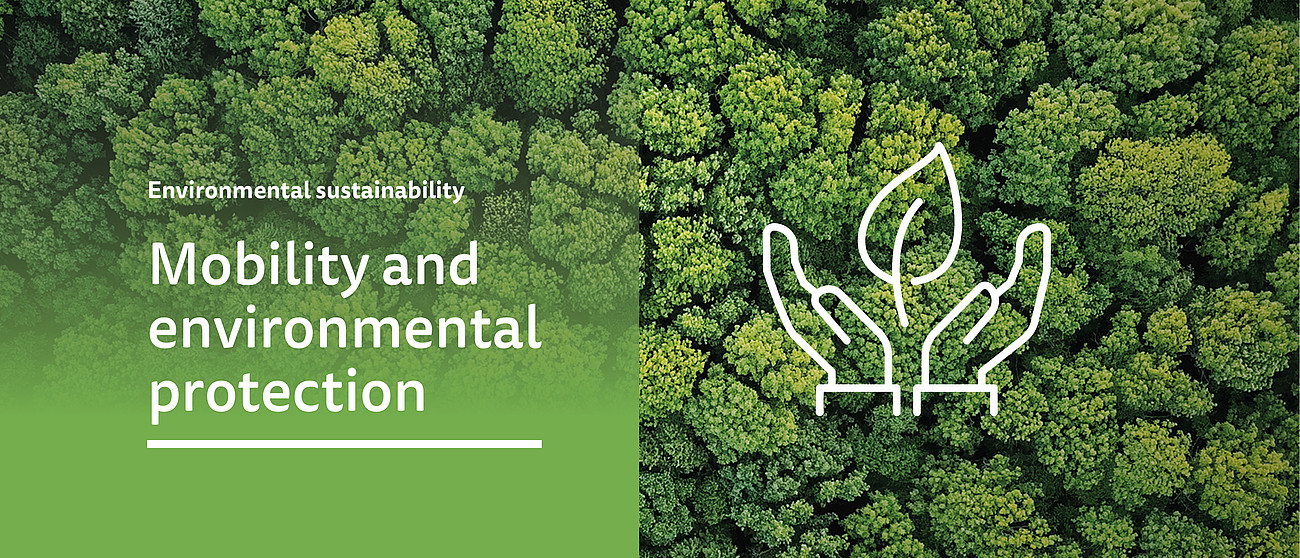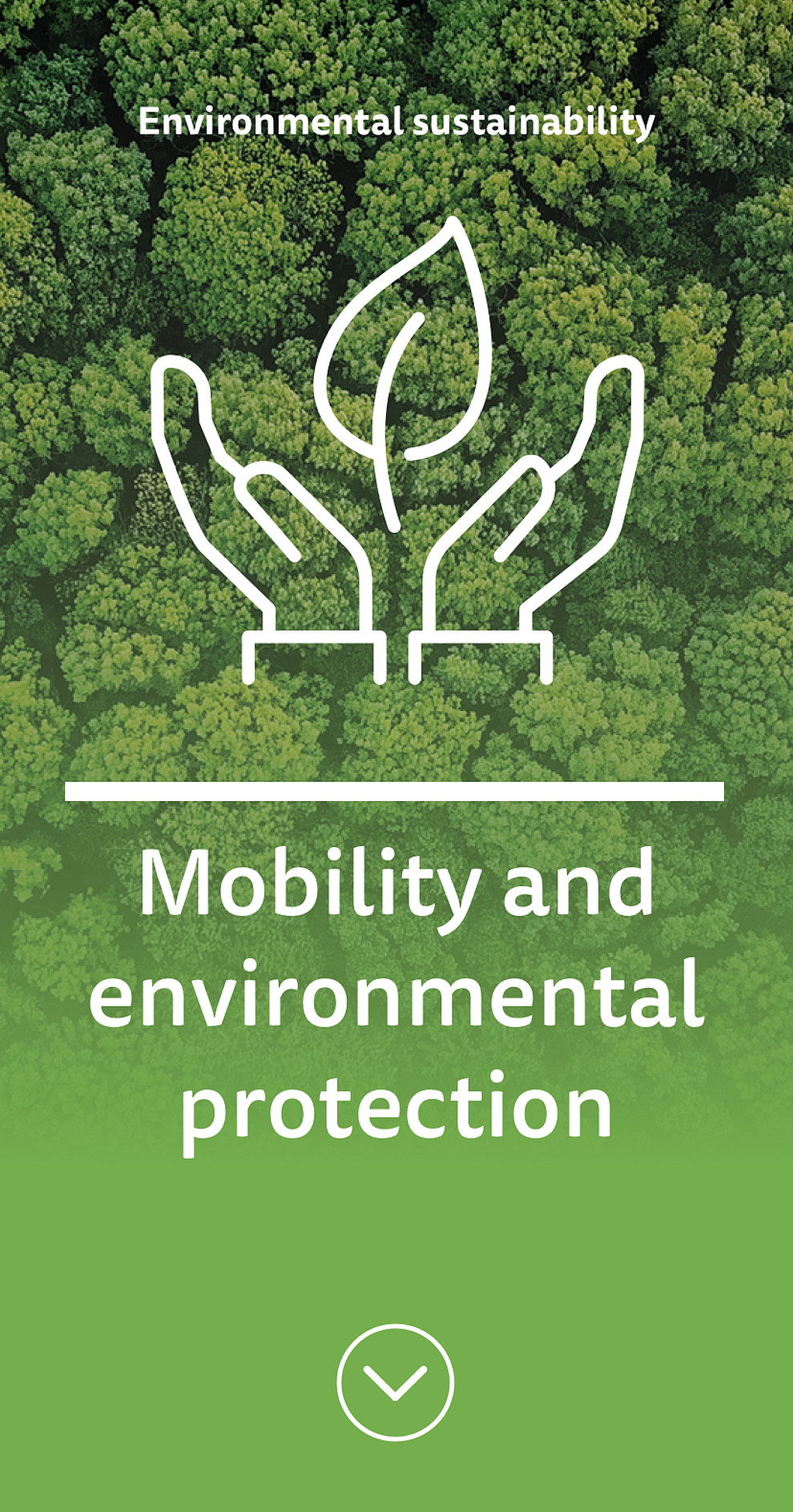 Combing mobility and environmental protection
The WashTec environmental programme and its goals
As a society, we are facing one of the greatest challenges we know: climate change. To stop global warming, we must accept our responsibility and take action as a society and in our economic activities.
We have developed the WashTec Environmental and Energy Concept 2025 – with an ambitious goal: cutting our CO2 emissions by 30% and recycling 90% of all waste by type. At WashTec, we have set ourselves ambitious goals to protect the environment.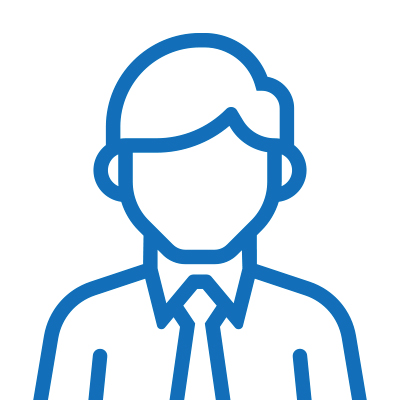 "We always try to keep our impact on the environment as low as possible as part of our business activities. One of the ways we measure continuous improvement is by our CO₂ footprint."
Daniel Probst
Head of Quality; Environmental & Energy Management WashTec AG
To achieve this goal, we have formed an environmental and energy team of committed climate advocates at WashTec. They analyse our measures and identify opportunities for optimisation.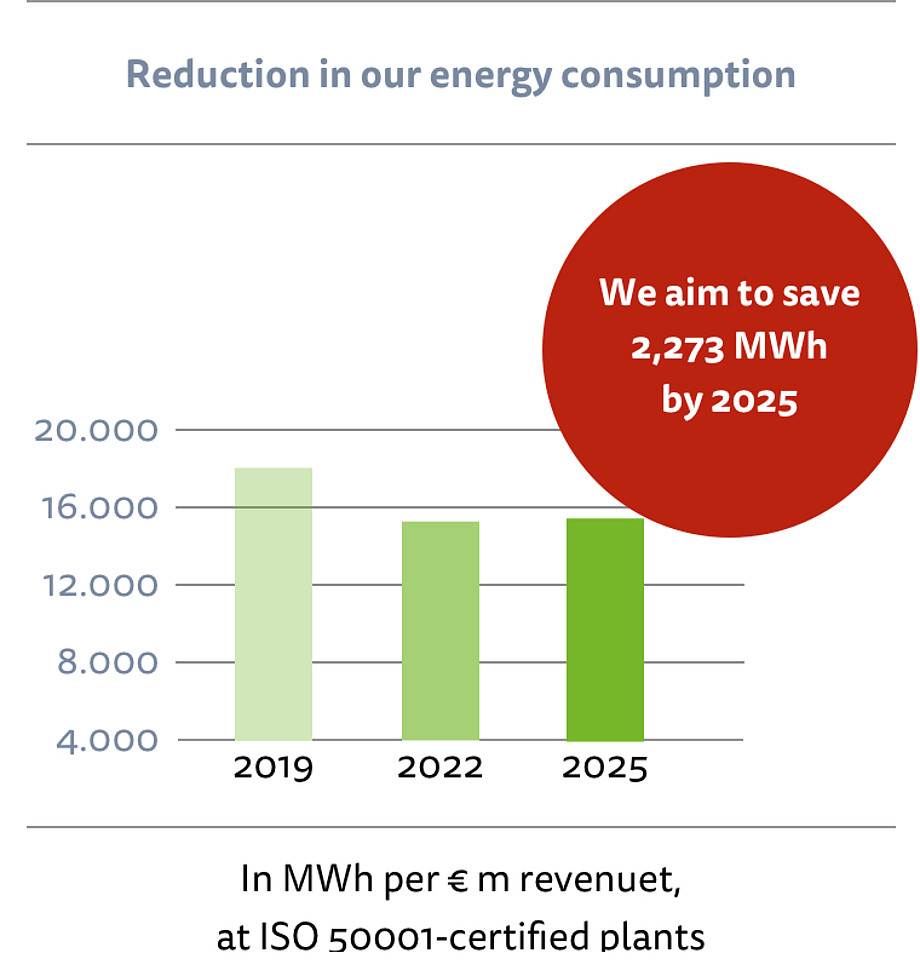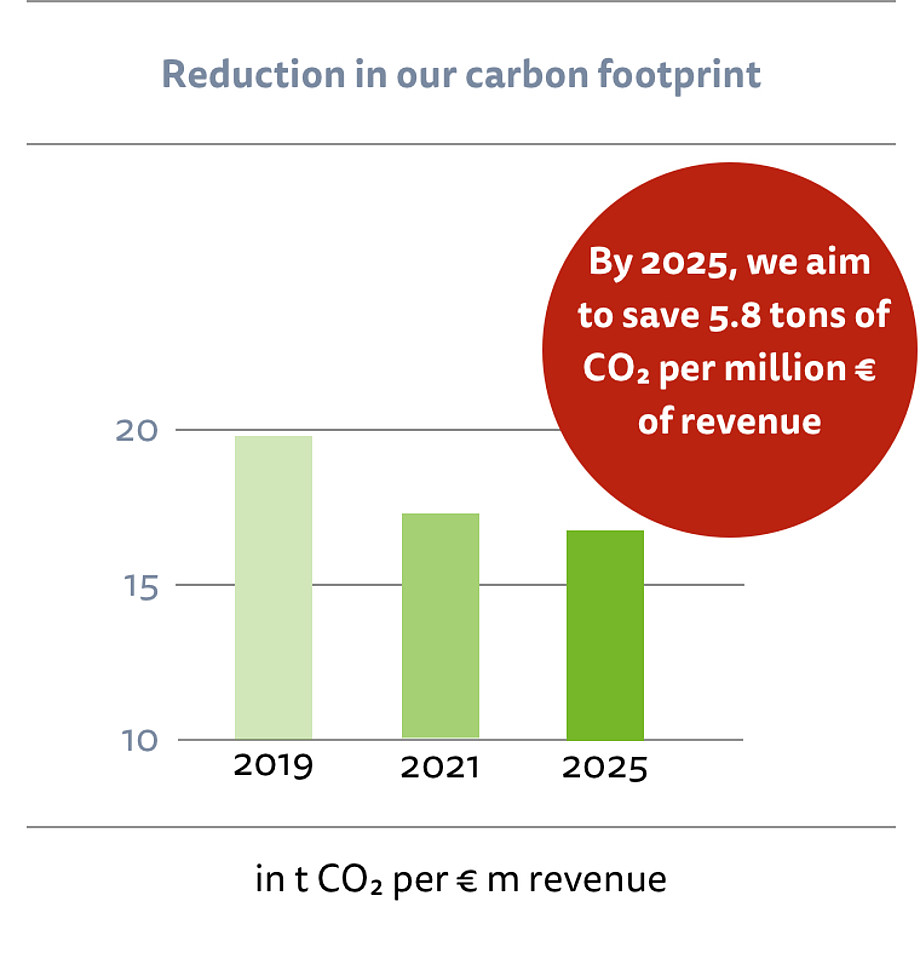 The three pillars of our comprehensive sustainability and environmental strategy:
With our environmental strategy, we have already come a long way towards attaining our goal of reducing energy consumption by a full 13% per million euros in sales by 2025 and cutting our carbon footprint by 30%.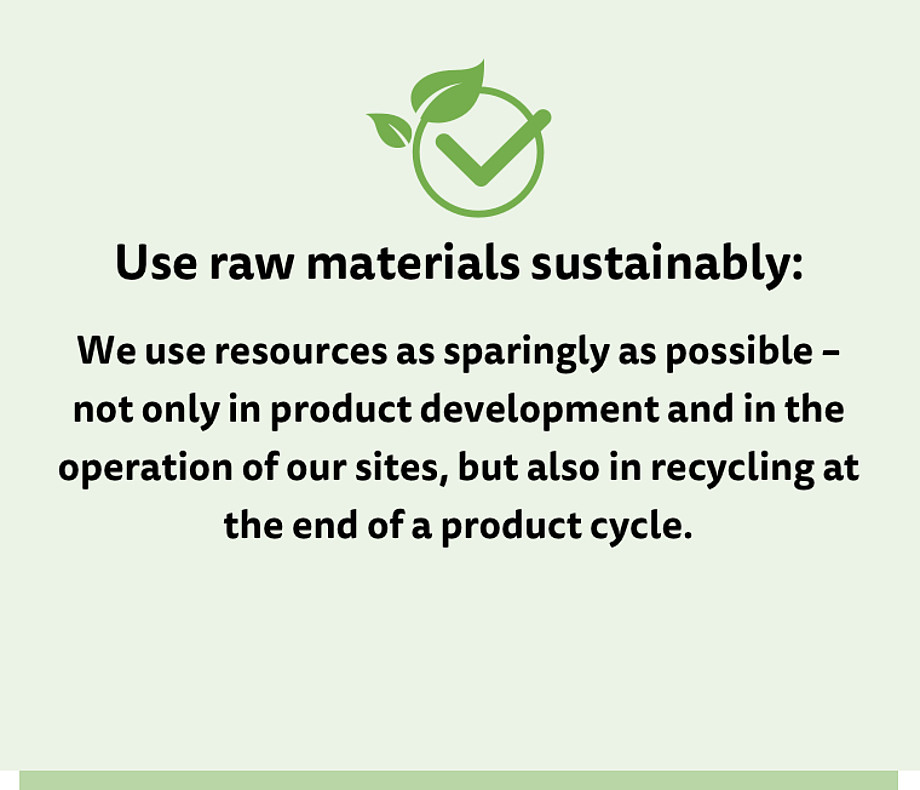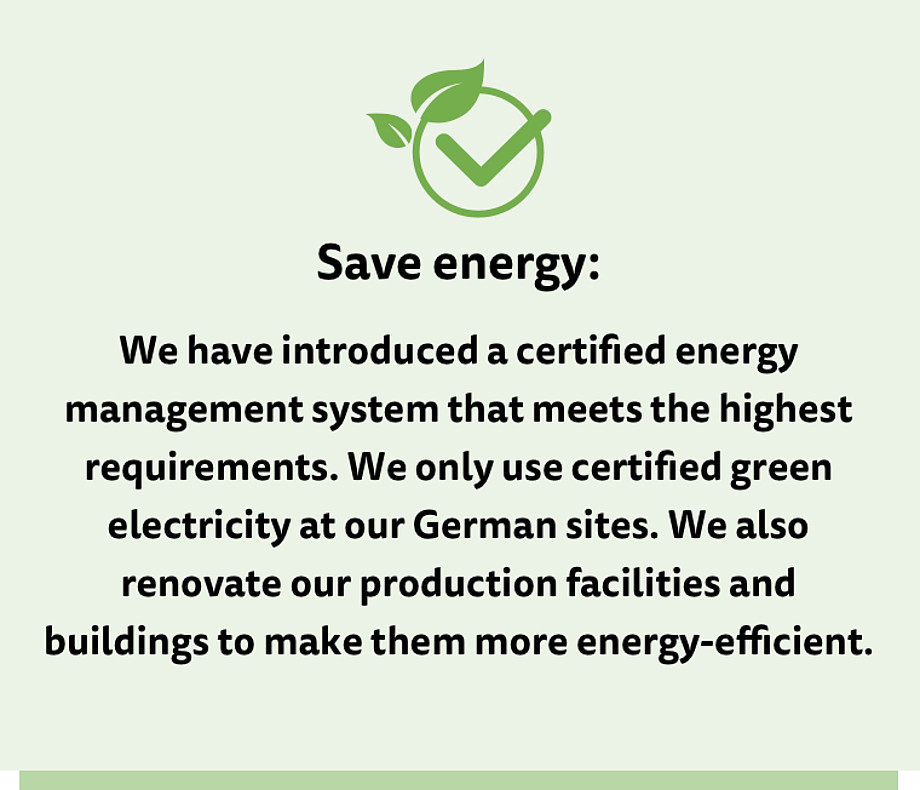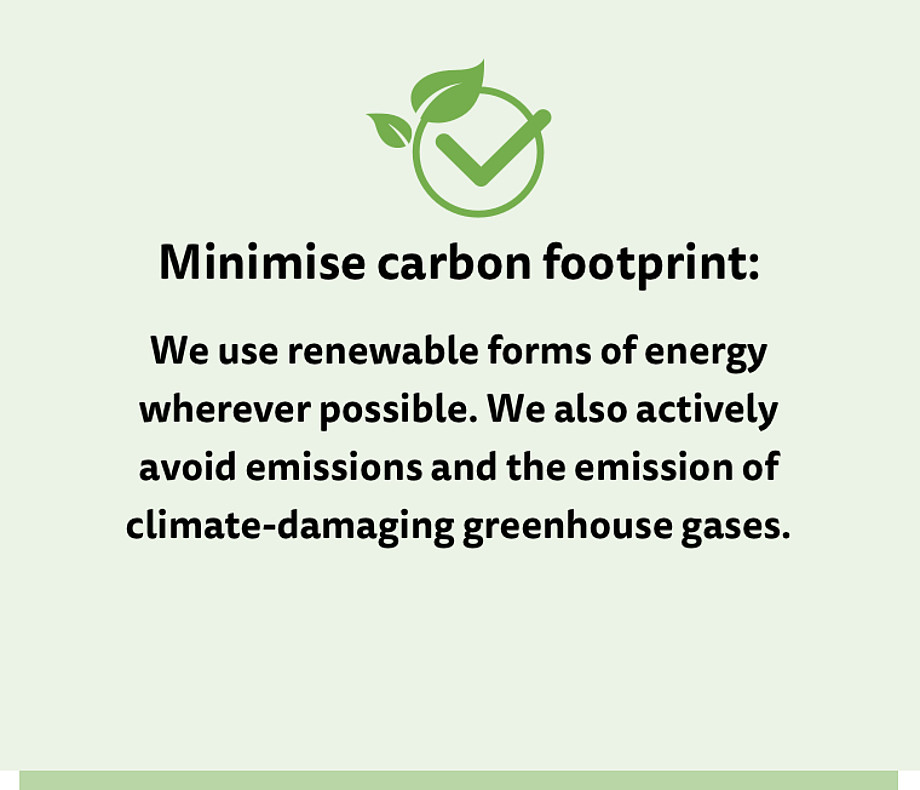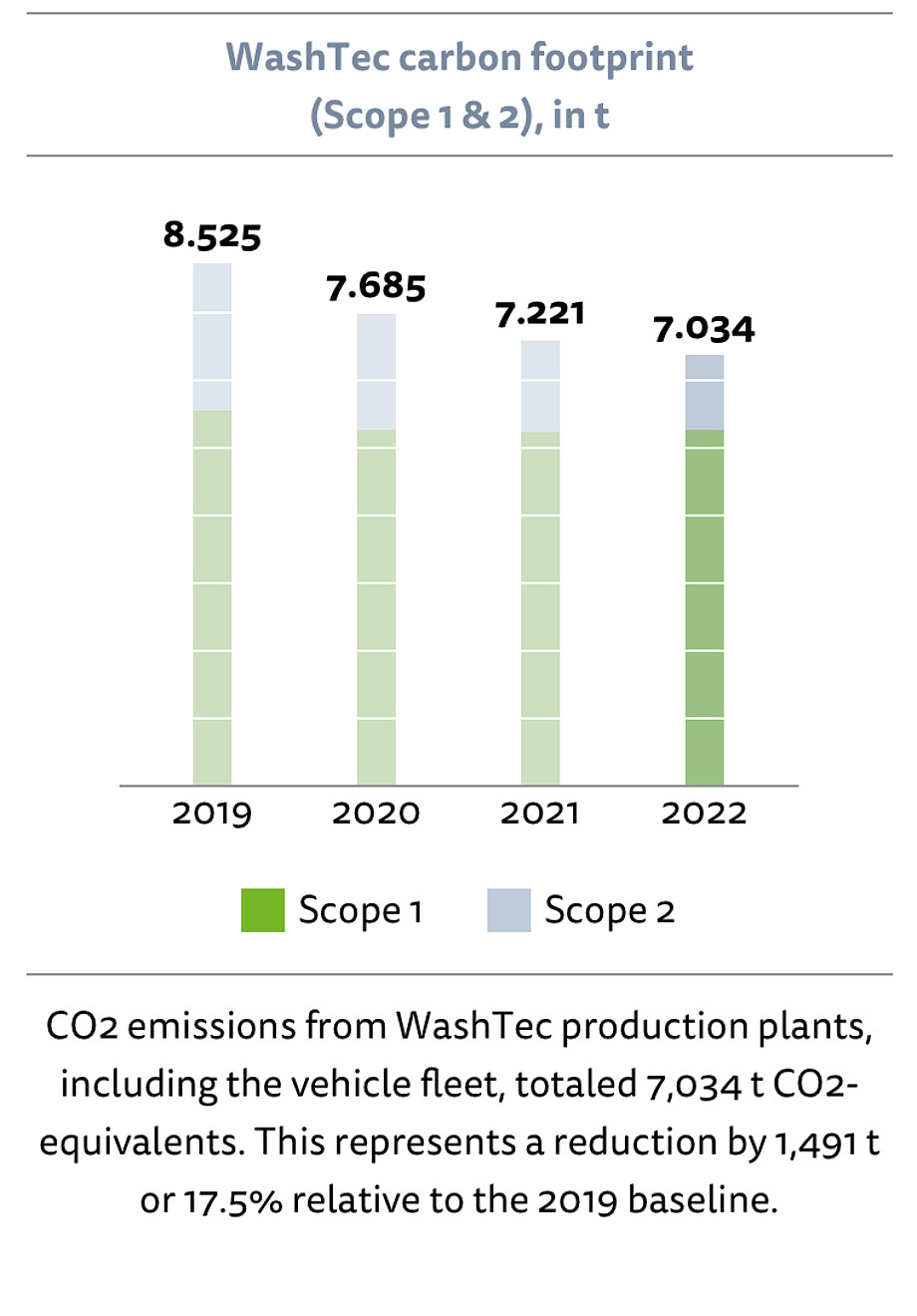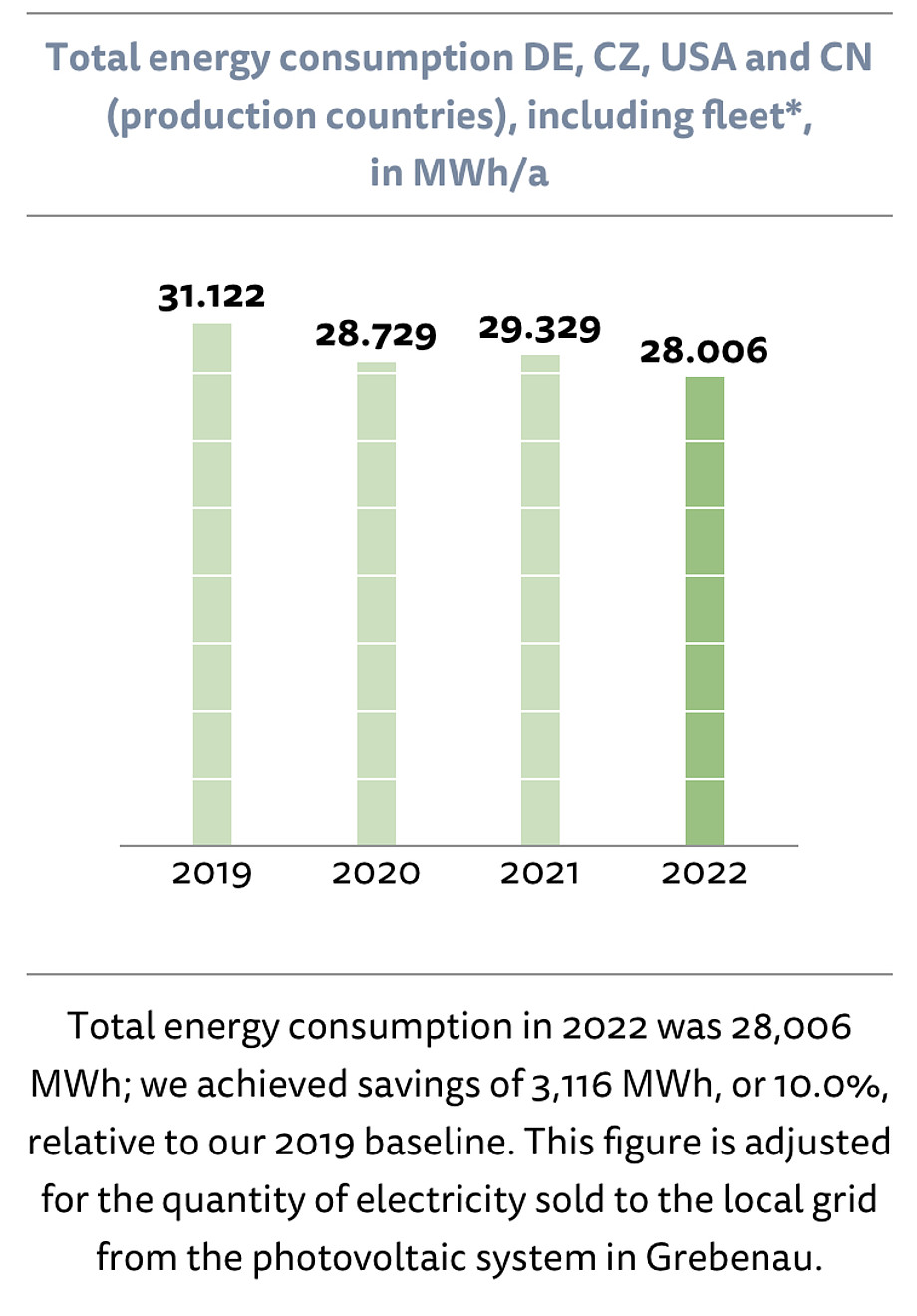 Using valuable resources responsibly
– right from the start
From the initial concept of a new product to the disposal of our products at the end of their life cycle, our aim is to use energy and materials as sparingly as possible and to recycle the resources used in the best possible way.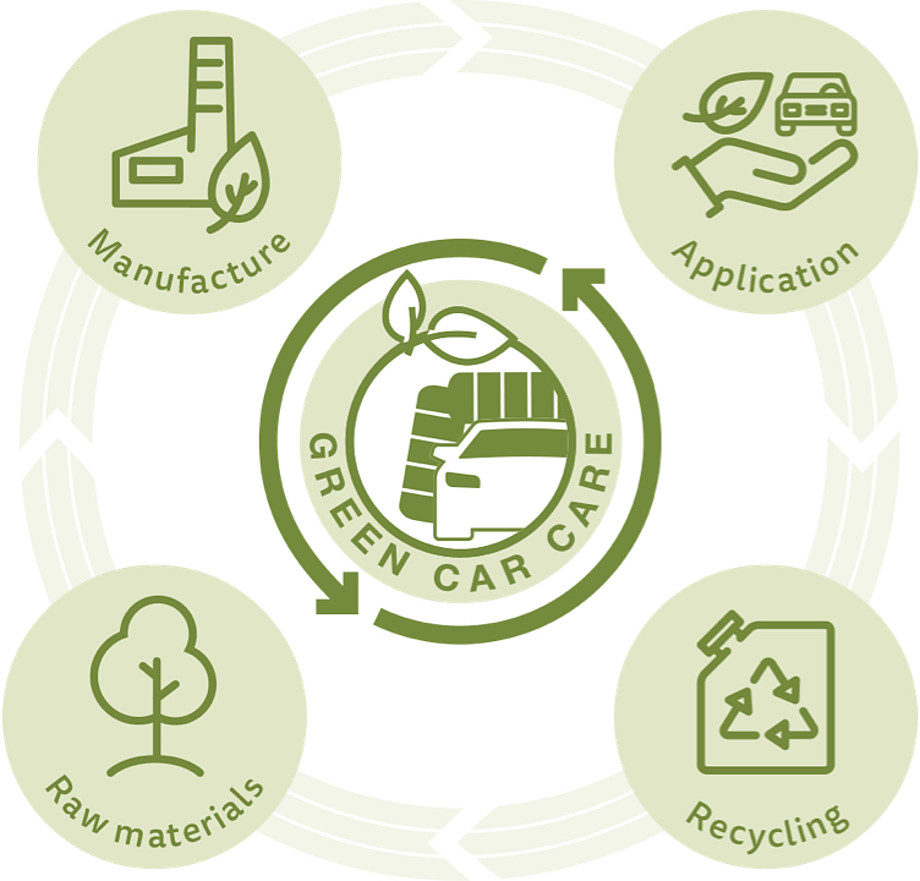 Using resources sustainably
– over the entire life cycle of our products:
Raw materials:

As a manufacturer, we are only as sustainable as our partners who provide our raw materials as well as deliver our products. Consequently, the transparent tracking of our service providers and their emissions, energy and material use is an important component of our strategy.

Manufacture:

We take great care in the development of our products and the choice of production materials. We have developed a guideline that provides assistance and testing procedures to help our employees select the fewest and most sustainable raw materials and environmentally friendly manufacturing processes possible.

Application:

When using our products, we enable fully sustainable vehicle washing with innovative technologies and sustainable wash chemicals. As this not only protects the environment but also secures the future of car wash operators, all further information on the sustainable application of our products can be found in the "Economic Sustainability" section.

Recycling:

When recycling our systems at the end of their life, all parts are also disposed of separately – for this purpose, we work closely with a specialist company to ensure proper recycling. And with success. We have already returned a total of 1,203 tonnes of material to the material cycle in the course of recycling our old systems.
Disposing of and recycling resources responsibly
Saving resources is a top priority at WashTec, but it is not possible to do entirely without waste – we also take responsibility for the environment in this area. We aim to dispose of 90% of our waste by type in order to achieve the best possible recycling result.
This is an important objective in our environmental and energy concept, which we aim to achieve by 2025. And we are on the right track – in 2021, 79% of the waste generated was recycled.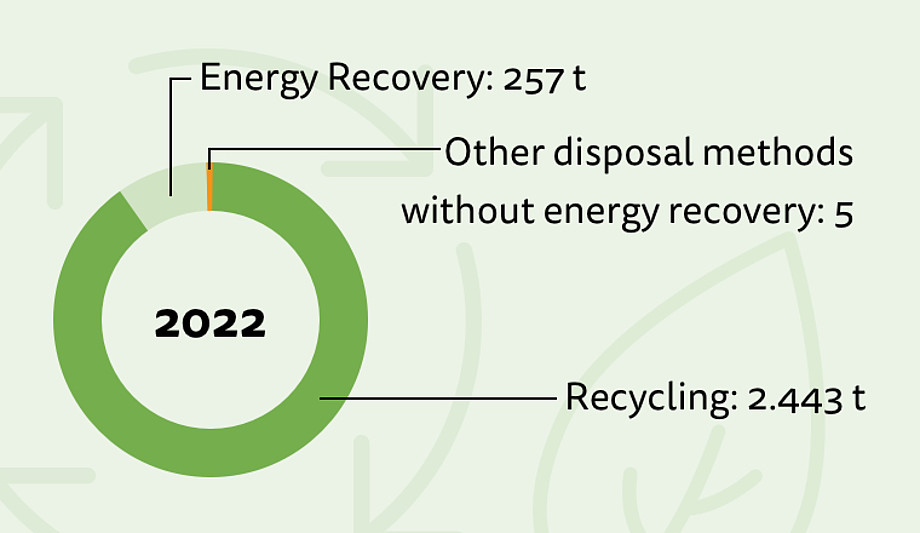 Our washing chemical containers for vehicle washing are also carefully recycled. Car wash operators return the containers, which are then disposed of in an environmentally friendly manner via a dual system.
Would you like to learn more about certified sustainable car washing? Contact us! We are the leading provider of sustainable car wash solutions and certification for sustainable car wash.